The commitment to a circular economy, of which recycling is an essential element, requires additional support through appropriate technological development of materials, as part of society's efforts to close the circle of consumption.
As a result, we at SIDE have been working to provide practical, efficient and appropriate solutions to perceived needs in the market. Thus, in addition to high-precision equipment, we offer PET preform blow-moulding machines that make it possible to achieve:
Lower electricity consumption
A smaller CO2 footprint
Increased cavity/hour production rate
A smaller layout
For these reasons, the new version of the SIDE-2002eG-XL blow-moulding machine is the perfect solution for the production of ONE-WAY containers up to 5 gallons (20 litres).
After more than 15 years of experience in this type of ONE-WAY container for different solutions, our new 2-cavity blow-moulding machine can achieve outputs of up to 1500 bph in 5-gallon containers.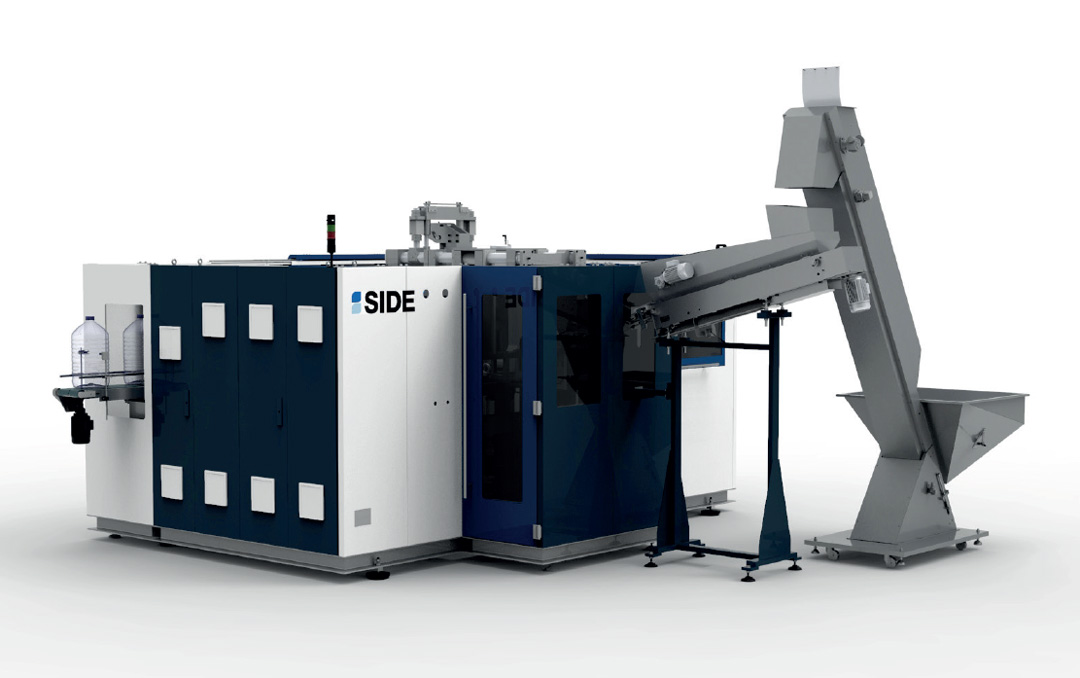 In addition, the special configuration of the blow-moulding machine with one oven line for each cavity, adjustable in all its positions and levels, allows for considerable weight reductions, going as far as to produce 4-gallon containers weighing only 195 g.
The combination of SIDE technology, together with new developments in rPET, and increasingly precise designs that use Lightweighting, confirms that we are looking at one of the best options on the market for this type of production.